Transform Your Fitness and Experience the Thrill with Kickboxing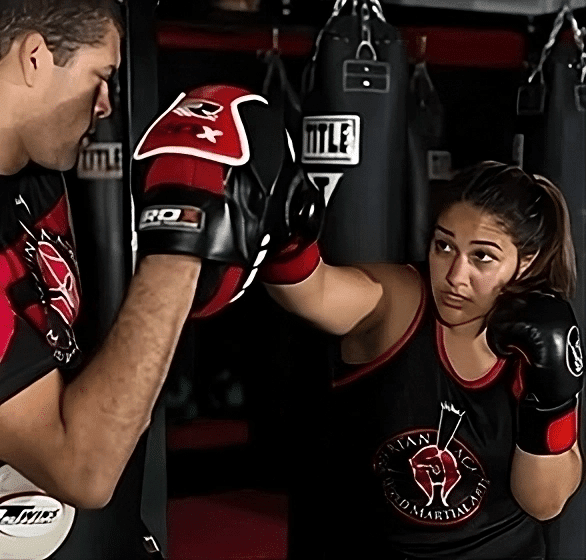 Spartan Academy Kickboxing program for adults offers a comprehensive training experience, focusing on striking techniques, self-defense skills, physical conditioning, and personal development within a supportive environment. Our engaging workouts improve motor skills, teamwork, and defensive abilities, while instilling discipline, cooperation, self-confidence, and situational awareness for participants both in and out of the training arena.
During our dynamic and high-energy 60-minute sessions, you will learn a wide range of skills including punches, kicks, footwork, defensive maneuvers, and combinations. Through controlled sparring sessions, you will have the opportunity to refine your techniques in a safe and controlled environment.
Join the Spartan Academy community and unlock the transformative power of Kickboxing. Discover your true potential and thrive in an environment that is supportive, inspiring, and dedicated to helping you reach your fitness and martial arts goals.
Tuesday
10:00 AM | 7:30 PM
Thursday
10:00 AM | 7:30 PM
Ask for our Military and Family Discounts
Get more information at front desk.
Explore the glowing reviews from our students and discover why our school is hailed as a premier destination for learning and growth in the martial arts community in South Carolina!
Questions About Kickboxing
Find answers to frequently asked questions about Spartan Academy Kickboxing classes for Adults and gain valuable insights into how our specialized training nurtures their skills, confidence, and discipline!
Join us and be transformed!
Take the first step towards your goals by filling out the form. We will get in touch to understand your needs and book a FREE trial class.