Embrace the Journey of Personal Growth through Brazilian Jiu Jitsu
ABOUT Strength & Conditioning
Strength & Conditioning for Adults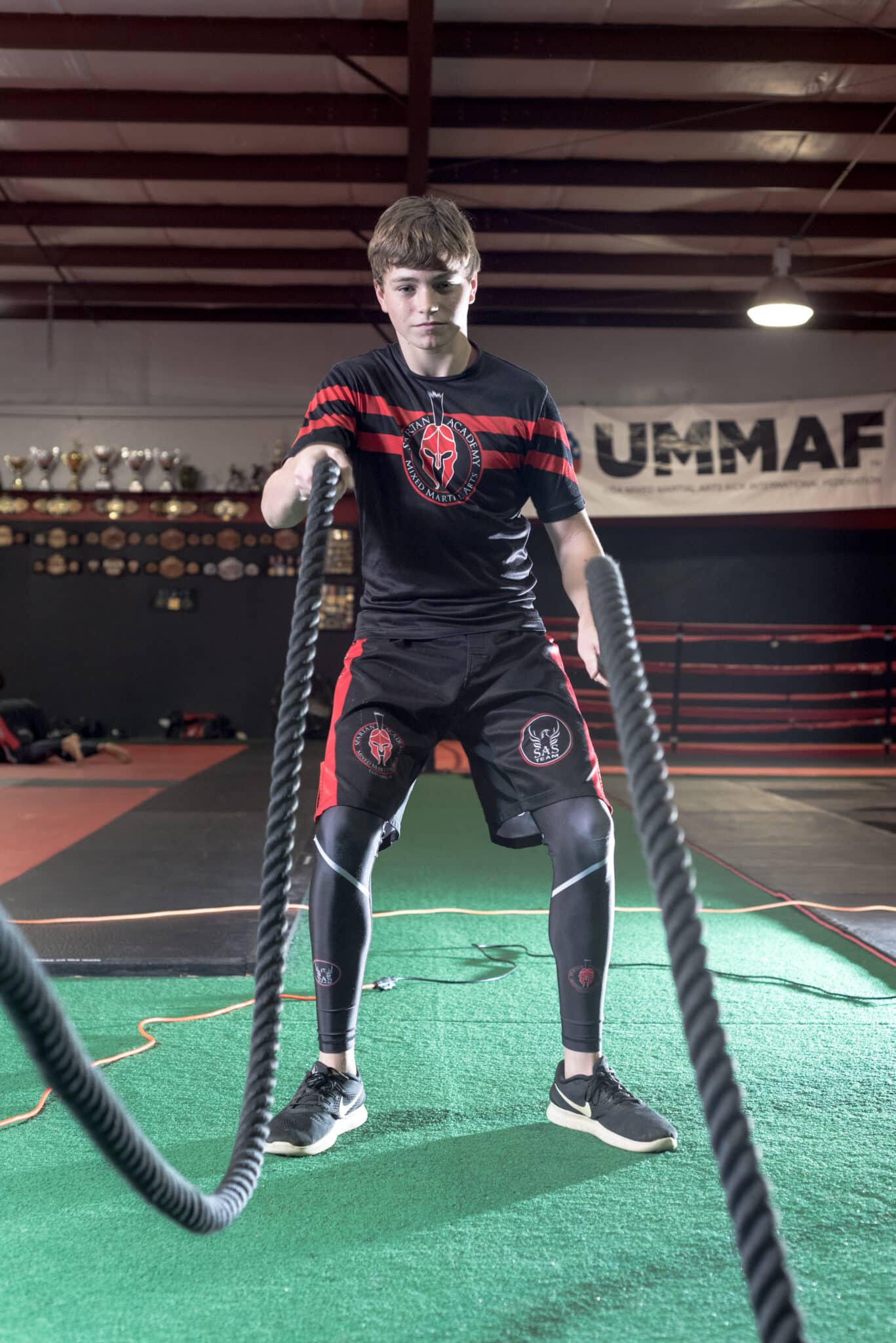 Spartan Academy's Strength and Conditioning classes for adults offer a transformative fitness experience, focusing on building strength, improving endurance, and enhancing overall physical performance.
In our specialized classes, you'll engage in dynamic workouts that target different muscle groups, challenge your cardiovascular capacity, and push your limits. Our instructors will guide you through a variety of exercises, incorporating functional movements, resistance training, and cardio exercises to help you achieve your fitness goals.
With an emphasis on proper form and technique, our Strength and Conditioning classes are designed to optimize your athletic potential while minimizing the risk of injury. Whether you're a seasoned athlete or new to fitness training, our classes are tailored to accommodate all fitness levels, allowing you to progress at your own pace.
As you participate in our Strength and Conditioning program, you'll experience the benefits of improved strength, increased endurance, enhanced flexibility, and greater overall fitness. Not only will you see physical changes, but you'll also gain mental resilience, discipline, and a sense of accomplishment.
Ask for our Military and Family Discounts
Get more information at front desk.
Explore the glowing reviews from our students and discover why our school is hailed as a premier destination for learning and growth in the martial arts community in South Carolina!
Benefits of Strength & Conditioning
Questions About Strength & Conditioning
Find answers to frequently asked questions about Spartan Academy Strength & Conditioning classes for Adults and gain valuable insights into how our specialized training nurtures their skills, confidence, and discipline!
Join us and be transformed!
Take the first step towards your goals by filling out the form. We will get in touch to understand your needs and book a FREE trial class.