Check Spartan Academy's Schedule. Here you will find our weekly schedule of classes for Brazilian Jiu Jitsu, MMA, Kickboxing, and Strength & Conditioning. We offer a variety of classes throughout the week to accommodate different skill levels, age groups, and training preferences.
Our schedule is designed to provide flexibility and convenience, ensuring that you can find a class that suits your availability and interests. Whether you are a beginner looking to start your martial arts journey or an experienced practitioner seeking to enhance your skills, we have a class for you.
We look forward to seeing you on the mats and helping you achieve your martial arts and fitness goals!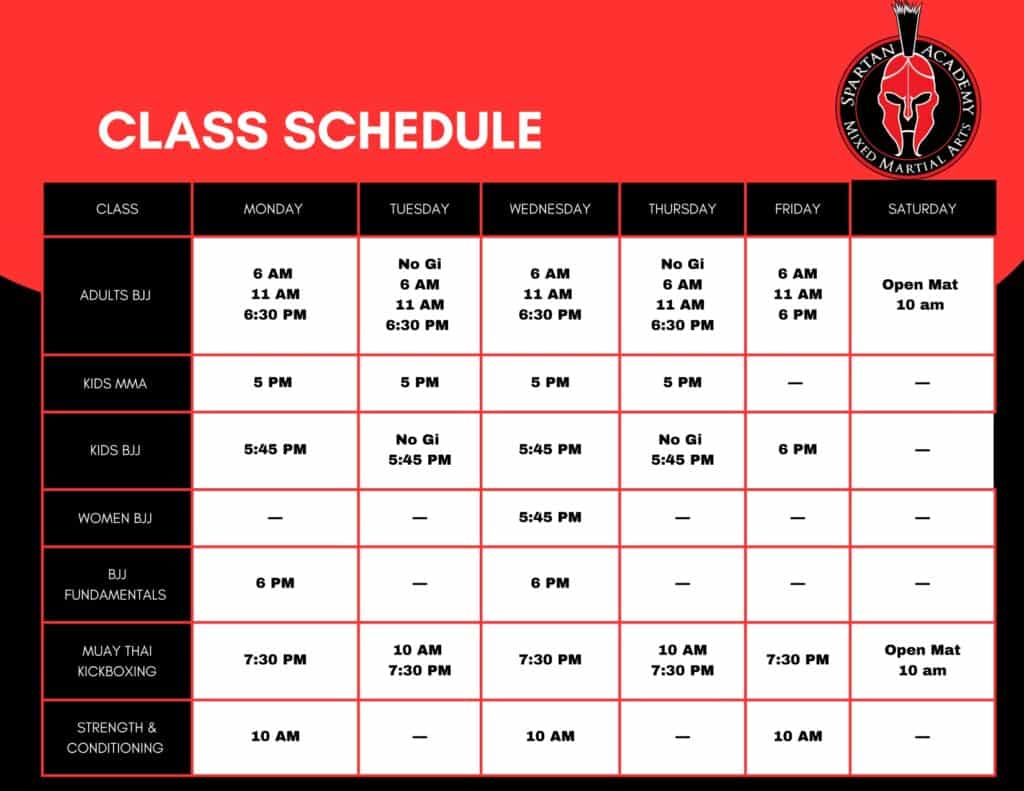 Join us and be transformed!
Take the first step towards your goals by filling out the form. We will get in touch to understand your needs and book a FREE trial class.